Let's presume a situation – you've a date today and you don't know how to win her heart. Well, don't worry – this not a big deal. Boost your confidence and keep reading the article. Here are some quick tips that help you to win her golden heart and prepare for next date. Here are some simple and easy steps that help to you to attract any woman within a minute!
If you're looking for a magical solution, then hopefully this article for you, but keep in mind that practice makes a man perfect and this is all about skills. Take a closer look at the secrets behind the magic –
# 1 – The Conversation: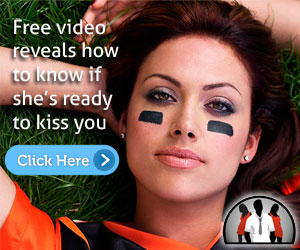 Did you know – why people use the term "Breaking the ice" or "Ice Breaker"? Yes! It's absolutely true for this situation. When two unknown people meet together – they have ice between them and it's your responsibility to break the ice between both of you. The first step of your success is – conversation. Don't be shy and start a decent conversation.
# 2 – Simply Prioritize Her:
When you start the conversation, choose the subject very carefully and create opportunity so that she can actively participate in the conversation. Don't pull her to the crowd, rather listen to her carefully and actively join her conversation and show your interest. Listen to her carefully, so that she can understand – you have enough time for her. Your body language and your voice play the vital role in the entire process. So, don't drink and smoke!
# 3 – Emotional Bonding
Don't turn the conversation in an interview. Rather ask for her nickname, something about her pet(s), about her family, her likes and dislikes, her profession, what plan she has about her life. Share some interesting and fun stories with her and ask for something similar and encourage the good moment and right decision taken by her. Be funny, natural and spontaneous.
# 4 – Qualify Her:
Don't talk about sex and don't highlight her "assets" in your conversation. Instead of that, find the qualities about her and explore her qualities and beauties related to that. She likes you – so it is your responsibility that you must appreciate her and respect her interest.
# 5 – Keep Alive The Connection:
Don't be a cocky and "bad boy". Not necessarily every woman likes "bad boy" impression! Be natural and show yourself – what you are actually! For a good and healthy relationship, you must keep alive the connection between you and her. Ask for the telephone number, whats app ID or something similar. Don't be over confident and never force her to exchange the details. Neither tries to kiss her, if she doesn't like it or she is not interested. Grow a true sportsmanship inside you and don't get upset if she doesn't give you the telephone number.
Finally, don't mess up attraction with seduction! Both are different and require special attention. Seduction is the final part when you confirm the "Connection", establish a strong and trustworthy relationship. So, don't be a hurry, take your time and be a master of the art of attraction.
Comments
comments