Finding soul mates through advertisement has a great history. In the modern age, it started from newspaper classified and now it is a huge business across the globe. Shocking but true! Finding your soul mate is really costly. According to a recent research in recent years, online dating services doing more than $4 billion across the world.
According to MarketWatch, nearly 30 million unique users regularly visit online dating sites every month. This is the statistics from the United States only. The most popular online dating sites in the United States is completely subscription based and their subscription started from $36 to $60 per month (depending on the features they provide). However, spending thousands of dollars every year is not an idea, specially when you don't know what surprise is waiting for you. Confused! Well, keep reading –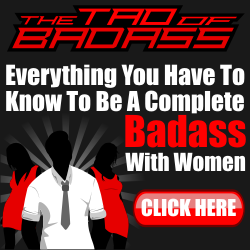 Money-Money-Money!
No matter how small or big the user base is most of the online dating sites do not offer truely free services! They may allow you to join and look at profiles but you can not contact anyone. If we calculate $60 for 12 months then the total will be $720. Spending $750 definitely has an impact on your monthly or yearly budget. Because this is just a tip of the iceberg! Because you still don't calculate the electricity and internet bill.
Auto Renewal
Probably this is the biggest headache about those dating sites. Majority of them set up their billing system such a way that it automatically deduct the amount first of each month you don't have anything to do. When you're notified, till that time, they even deduct another subscription fee without any intimation!
Here is a Side-by-Side Price Comparison –
Premium Service = More Money
Usually all popular online dating sites offer "Premium" services that involve some extra costs. Did you ever notice – amount 10 "Premium" service, how many really works for you? How many services you actually need? Surprisingly, you'll find many services that you NEVER use and still pay for that.
However, this article is not about basing online dating sites. The baseline of this article is – nothing but money motivates people, boost their confidence level and drag them to the real world from the virtual world.
However, here are some GOLDEN RULES for getting real hotties –
Role Reversal – it is something like walking on a fine line. Represent yourself, such a way that, she thinks you're not chasing her rather she chase you! This is IMPORTANT. It is a woman's nature that, once she understands you're interested – right that moment she is playing with you! So, don't be a fool and use your brain.
Be a Decision Maker – be a decision maker and self confident. Women like a man who is self confident and has the ability to make decisions.
Be Mysterious – don't be an open book so that anyone can read you. Don't expose your all interesting things at once. Rather than opening up yourself like an onion. Gradually open yourself and be mysterious. Women will eat it up.
Finally, earn her trust. Until you earn her trust you can't go close to her.
Get it Now
Sounds interesting? Well, have a look at the course and you'll find more interesting and effective real life tips for sure success!
Comments
comments